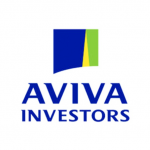 | Company Overview
Aviva Investors is a global asset manager who chooses the power of integration. It has $415bn assets under management across fixed income, equities, real assets and multi-assets spanning 19 countries*.
The future is full of questions. Only by working together can we find the answers. That's why we integrate our whole business around our clients – their goals, their values, the experience they'll have when they work with us. That's why we start by listening closely and understanding our clients' investment aspirations and concerns Through our vast collective industry experience, we've been through every market cycle, making us better prepared for the next one.
Inspired by our deep client insight, we build solutions that aim to defy uncertainty, answering the questions that keep our clients awake at night. From large institutional investors to individuals saving for retirement, we bring it all together with the aim to deliver meaningful outcomes, now and over the long run. Integration is our competitive edge and could be yours, too.
*as at 31 March 2020
Capital at Risk.
| SRI Highlights
〉Commitment to Sustainability
Our approach has three main pillars:
1. Responsibility Built-in: We are committed to ESG integration; setting 6 core principles consistent across our business and providing a quantitative and qualitative robust research foundation to upskill our teams. We have significant ambition and commitment to transition to a sustainable future by supporting four sustainable outcomes (people, community, earth and climate care).
2. Powering change: We power change through active ownership and stewardship and have been voting on companies since 1970. Through engagement and voting – we use our influence to promote good practice among those companies and to gain insight on ESG issues. We focus on what can benefit our clients and in many cases society, the environment and the broader economy as well. Since becoming a founding signatory to Climate Wise in 2007, we have worked with more than 40 external initiatives including UNPRI, Institutional Investors Group on Climate Change, 30% Club, Palm Oil, Workforce Disclosure Initiative Shaping markets for sustainability – we advocate policy measures that support longer term, more sustainable capital markets. We aim to correct market failures such as a lack of corporate disclosure on ESG risks and climate change – at a national, EU, OECD and UN level, to improve long-term policy outcomes. We have been leading change through World Benchmarking Alliance (with UN) and Corporate Human Rights Benchmark.
3. Connected thinking: Connecting people, perspectives and data. We believe in the power of connected thinking. Creating a sustainable future and delivering long-term investment returns can only be accomplished by working together with clients, competitors, policy-makers and regulators to connect different perspectives, share knowledge and experience. Our Internal research hub facilitates connecting thinking internally across asset classes through efficient company-wide sharing of latest information. We connect with multi-stakeholder externally through 80 collaborative initiatives.
〉SRI Awards and Recognitions
In 2018 Aviva received the United Nations Foundation Leadership Award in recognition of our work to support the United Nations Sustainable Development Goals. Additionally, as part of our continued efforts in market reform, we helped launch the World Benchmarking Alliance in 2018, following a global consultation with over 10,000 respondents. The initiative secured two awards in the first six weeks of being announced.
Aviva Investors was recognised in the most recent Share Action Survey on responsible investment governance, climate change, biodiversity and human rights, as being one of the only five top ranked investors who scored A+. We were also recognised for other awards and rankings during 2019, as a market leader for our responsible investment practices. We were named Infrastructure Manager of the Year at the Insurance Asset Management Awards for our environmental, social and governance ('ESG') integration. We were also recognised by Share Action to be amongst the top three investors globally when it comes to using our vote to promote climate action and received the 2019 ICGN stewardship disclosure award.
〉Engagement Resources
Our engagement activity and voting will be specific to each individual company and assessed on a case by case basis. Clear objectives for engagement are set out and engagement outcomes are registered in our database, which is reflected in our voting and feed into our proprietary ESG Heatmap.
Our ESG Heatmap is based on a combination of independent ESG data, research and our own assessments of company ESG practices (through monitoring and engagement), which are also recorded in our in-house database. We use our heatmap and database to help identify risk and prioritise areas of greatest concern, having taken into consideration issues such as the size of our holding, thematic priorities such as climate change, AGM-related priorities and the materiality of issues identified.
The heatmap allows us to regularly assess the potential risks and any mitigating factors to establish whether certain areas require continuous monitoring and / or engagement. We have a well-established NGO risk monitoring system where we monitor the companies that a selection of the most credible NGOs are focusing on, and we engage with NGOs on a broad range of topics.
Where engagement with companies is undertaken for specific purposes, the effectiveness of such engagements will be measured against the objectives (of engagement) set at the outset. We maintain a database to record our voting and engagement with companies which allows us to review the effectiveness of our work. For our priority engagements our intention is to review these on a quarterly or half yearly basis.
There will be times when, despite engagement with companies, our concerns have not been adequately addressed. Under these circumstances, the matter may be escalated into a more focused project of intervention aimed at securing changes to the board, management, practices or strategy.
| Asset owners are welcome to utilize more detailed information available on investRFP.com at no cost. The topics covered by this asset management company (27 July 2020):
| Important information
Except where stated as otherwise, the source of all information is Aviva Investors Global Services Limited (AIGSL). Unless stated otherwise any views and opinions are those of Aviva Investors. They should not be viewed as indicating any guarantee of return from an investment managed by Aviva Investors nor as advice of any nature. Information contained herein has been obtained from sources believed to be reliable, but has not been independently verified by Aviva Investors and is not guaranteed to be accurate. Past performance is not a guide to the future. The value of an investment and any income from it may go down as well as up and the investor may not get back the original amount invested. Nothing in this material, including any references to specific securities, assets classes and financial markets is intended to or should be construed as advice or recommendations of any nature. This material is not a recommendation to sell or purchase any investment.  
In Europe this document is issued by Aviva Investors Luxembourg S.A. Registered Office: 2 rue du Fort Bourbon, 1st Floor, 1249 Luxembourg. Supervised by Commission de Surveillance du Secteur Financier. An Aviva company. In the UK Issued by Aviva Investors Global Services Limited. Registered in England No. 1151805.  Registered Office: St Helens, 1 Undershaft, London EC3P 3DQ.  Authorised and regulated by the Financial Conduct Authority. Firm Reference No. 119178.. In France, Aviva Investors France is a portfolio management company approved by the French Authority "Autorité des Marchés Financiers", under n° GP 97-114, a limited liability company with Board of Directors and Supervisory Board, having a share capital of 17 793 700 euros, whose registered office is located at 14 rue Roquépine, 75008 Paris and registered in the Paris Company Register under n° 335 133 229. In Switzerland, this document is issued by Aviva Investors Schweiz GmbH. 
In Singapore, this material is being circulated by way of an arrangement with Aviva Investors Asia Pte. Limited (AIAPL) for distribution to institutional investors only. Please note that AIAPL does not provide any independent research or analysis in the substance or preparation of this material. Recipients of this material are to contact AIAPL in respect of any matters arising from, or in connection with, this material.  AIAPL, a company incorporated under the laws of Singapore with registration number 200813519W, holds a valid Capital Markets Services Licence to carry out fund management activities issued under the Securities and Futures Act (Singapore Statute Cap. 289) and Asian Exempt Financial Adviser for the purposes of the Financial Advisers Act (Singapore Statute Cap.110). Registered Office: 1Raffles Quay, #27-13 South Tower, Singapore 048583. In Australia, this material is being circulated by way of an arrangement with Aviva Investors Pacific Pty Ltd (AIPPL) for distribution to wholesale investors only. Please note that AIPPL does not provide any independent research or analysis in the substance or preparation of this material. Recipients of this material are to contact AIPPL in respect of any matters arising from, or in connection with, this material. AIPPL, a company incorporated under the laws of Australia with Australian Business No. 87 153 200 278 and Australian Company No. 153 200 278, holds an Australian Financial Services License (AFSL 411458) issued by the Australian Securities and Investments Commission. Business Address: Level 30, Collins Place, 35 Collins Street, Melbourne, Vic 3000, Australia. 
The name "Aviva Investors" as used in this material refers to the global organization of affiliated asset management businesses operating under the Aviva Investors name. Each Aviva investors' affiliate is a subsidiary of Aviva plc, a publicly- traded multi-national financial services company headquartered in the United Kingdom. Aviva Investors Canada, Inc. ("AIC") is located in Toronto and is registered with the Ontario Securities Commission ("OSC") as a Portfolio Manager, an Exempt Market Dealer, and a Commodity Trading Manager. Aviva Investors Americas LLC is a federally registered investment advisor with the U.S. Securities and Exchange Commission. Aviva Investors Americas is also a commodity trading advisor ("CTA") registered with the Commodity Futures Trading Commission ("CFTC"), and is a member of the National Futures Association ("NFA").  AIA's Form ADV Part 2A, which provides background information about the firm and its business practices, is available upon written request to: Compliance Department, 225 West Wacker Drive, Suite 2250, Chicago, IL 60606 . 119182 – 26/07/2021