| WHAT IS INVESTESG ABOUT?

investESG.eu is a dedicated ESG online media platform providing asset owners and other readers restriction-free access to an industry-relevant ESG investing discourse, expert insights and research resources committed by various standard setters, interdisciplinary experts, asset owners and managers worldwide.


| CORE FOCUS:
Converging global ESG investing perspectives
Connecting ESG thought leadership worldwide 
Collaborative fostering of non-financial and financial sustainability
Providing free access to expert commentaries, analysis, news, interviews and resources globally


| HOW DOES IT WORK?
investESG sees itself as a platform for exchanging ESG perspectives, expertise and resources, inviting contributors to share investment decision-relevant information and ESG-related food for thought. Enhanced functionalities on channel level addressed below support active contributor involvement in the ESG discourse development on investESG.
〉Interviews & Insights 
Interviews with asset owners, asset managers, regulators, academics, ESG experts and the broader market contribute  to perspective exchange on investESG. Contributors are welcome to address diverse ESG investing issues, providing a commentary or analysis which can be optionally linked to other topically related Insights and perspectives.
〉Funds & Strategies
In this section asset owners and asset managers describe ESG strategies applied and highlight the relevance and differentiating factors of the particular strategy.
〉ESG Policy
Key points for asset owners and asset managers to develop a good sustainable investment policy. 




| WHO'S BEHIND?
investESG.eu is an independent ESG media platform based in Vienna, Austria, founded by e-fundresearch.com Data GmbH, based in Vienna, Austria.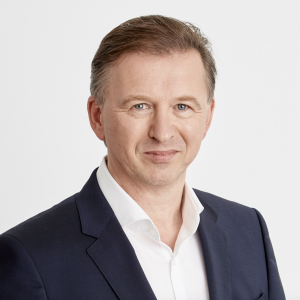 Albert Reiter, CFA, Chief Executive Officer, started his career in investment banking and asset management in Austria, South Africa and Germany. He earned an MBA at UCT/GSB in Cape Town, South Africa in 1995. As an entrepreneur and digital pioneer he built e-fundresearch.com in 2000 and launched investRFP.com in 2015. Albert Reiter has been a CFA Charterholder since 2001. LinkedIn, Interview, Albert.Reiter(at)investESG.eu
| GET IN TOUCH
Please feel free to contact us for any questions you might have!

Research & content contributions: research@investESG.eu

General inquiries: office@e-funddata.com