INSIGHT by Soh-Won Kim, Analyst, and Nikolaj Halkjær Pedersen, Senior Lead, Human Rights and Social Issues, PRI
---
Investors face a broad range of human rights and social issues across the globe – and the risk to their portfolios is material.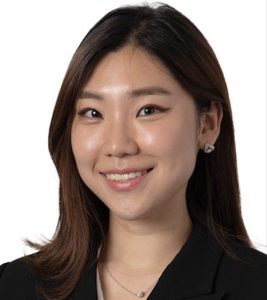 In recent years, we've endured a global pandemic where the pharmaceutical sector played a massive role in providing – and to some extent also determining who received – life-saving vaccines, a war in Ukraine and heavy sanctions on Russia, and the so-called "existential threat" of artificial intelligence. Not to mention an enduring cost of living crisis, double-digit inflation and rising economic inequality once again reminding us of the fragility of our social, political and economic systems.
| Aligning with international standards
The good news is PRI signatories are increasingly directing attention and conducting due diligence on human rights issues. Data from our 2021 reporting cycle found that 26% of investors used the UN Guiding Principles on Business and Human Rights and / or the OECD Guidelines for Multinational Enterprises – the two authoritative standards on social issues and human rights – to either set sustainability policies and / or identify risks in investment activities. This percentage is significant as these asset owners and investment managers hold US$12.5 trillion and US$62.7 trillion of assets under management respectively – a staggering 45% and 58% of the total reported AUM in their respective categories.1
So far, we have noted investors taking a more reactive approach to identifying human rights issues. For example, tracking media coverage of holding companies, or monitoring research and investigations by government or civil society organisations. Here, the insight follows the fact. It may allow investors to align portfolios with beneficiary and client values temporarily, but it doesn't systematically capture financial risk and opportunities.
| Investors should proactively assess risk
Investors would also do well to regularly and proactively assess the most severe social issues associated with specific sectors, geographies and companies that they are exposed to. There are many benefits to a combined, proactive approach:
1. A large and growing number of asset owners are prioritising social and human rights issues, and there are clear commercial advantages for fund managers with strong approaches. The PRI's updated Reporting Framework will allow investors to demonstrate their leading practices.
2. Due to more corporate regulation around the world, there are increasing legal and economic consequences for companies with poor due diligence systems. Investors who manage their own exposure well will be better placed to minimise negative risk.
3. There is also increasing regulation in the financial sector, with direct obligations on investors. For example, last week, the European Parliament voted in favour of the Corporate Sustainability Due Diligence Directive, which requires EU-based companies of a certain size – including in the financial sector – to carry out due diligence on human rights. The Directive, which is still to be negotiated by member states, continues a trend of due diligence requirements for investors that started with having to make certain disclosures under the EU Sustainable Finance Disclosure Regulation, the effects of which are felt far beyond European markets.
| How can investors improve risk management?
Assessing human rights risks is a complex task, particularly for investors with diversified, global portfolios with thousands of holdings. Still, we are seeing some investors take a more forward-looking and comprehensive approach to identify and act on risks. This is evident in our Advance initiative, where investors collaborate on social issues and human rights across the globe, and in our series of case studieshighlighting how signatories manage human rights issues.
The case for investors to take a proactive and systematic approach to due diligence on social issues and human rights is clear. If investors are well equipped to mitigate risks, they can also contribute to minimising and even preventing harm to affected people, as well as protecting their own assets. We call on PRI signatories to read our new report – How to identify human rights risks – which builds on conversations with more than 30 signatories, and support signatories to develop improved due diligence processes.
The PRI blog aims to contribute to the debate around topical responsible investment issues. It is written by PRI staff members and occasionally guest contributors. Blog authors write in their individual capacity – posts do not necessarily represent a PRI view.
| about
Soh Won Kim is an analyst in PRI's Human Rights and Social Issues team. She works closely with signatories and subject matter experts to produce guidance on the 'S' in ESG, unpacking how the financial sector can best address social issues and promote sustainable development.
She holds an MPhil in Development Studies from the University of Cambridge and a BASc in Economics and Global Sustainable Development from the University of Warwick.
Nikolaj Pedersen is the PRI's senior lead on human rights and social issues. He works in collaboration with signatories, policymakers and other partners to deal with important social risks and opportunities facing the investment industry.
Prior to joining the PRI, he worked in the business and human rights field in Denmark in both consulting and the private sector. He has a master's degree in international studies from Aarhus University and holds financial qualifications IMC and CAIA. Nikolaj was previously an observer member to the Social Taxonomy sub-group of the EU Platform for Sustainable Finance.
1 The 2021 reporting data may not reflect the current market. AUM figures may include double counting. For example, an investment manager managing the funds of an asset owner where both are PRI signatories is double counted
This blog was originally published by Principles for Responsible Investment (PRI).
---
| All opinions expressed are those of the author and/or quoted sources. investESG.eu is an independent and neutral platform dedicated to generating debate around ESG investing topics.