INSIGHT by Justin Guay, the Director for Global Climate Strategy at the Sunrise Project | Australia
| Over 142 globally significant financial institutions have enacted a coal exclusion policy. But for some curious reason Macquarie Group, the world's largest infrastructure investor and owner of the former UK Green Bank, is not one of them. Understanding why turns out to be very difficult.
About a month ago, the trend across the financial system to shift away from coal accelerated, particularly in Asia, with three of Japan's largest non-life insurance firms, Sompo, Tokio Marine and MS&AD announcing new, albeit weak, coal exclusions. At the same time, KB Financial became the first Korean bank to stop financing coal fired power stations. All told 2020 has seen a new or revised policy announced more than once a week according to IEEFA.
However, Macquarie one of the largest infrastructure investors in the world, is bucking this trend with no policy to speak of. Headquartered in Australia, Macquarie is the only domestically owned global investment bank in the country. It employs more than 14,000 staff in 25 countries. More importantly, Macquarie — and its managed funds — are touted as one of the world's largest investors in renewable energy making its lack of coal policy glaring.

But its' history as the UK's former 'Green Investment Bank' makes this oversight all the more uncomfortable. In 2012 the UK Green Investment Bank plc (GIB) was launched by UK Government with the aim of investing in green infrastructure and attracting private capital, backed by UK taxpayers. It was eventually sold for 2.3 billion pounds to Macquarie Group in what at the time was considered a 'controversial' move by critics in part because Macquarie was not seen as particularly 'green.' An ironic twist of fate given the UK has become the world's leading champion to move beyond coal as the co-founder of the 'Powering Past Coal Alliance' and is playing host to the next round of climate negotiations.
But clearly Macquarie made a strategic acquisition with its sights set on a major global investment growth sector that also allows it to become cleaner and greener. A corporate shift highlighted by the fact Macquarie's CEO was invited to speak at the 'Green Horizon Summit' organized by the City of London Corporation alongside UK Government officials. A panel appearance that may be a bit awkward given Macquarie's continued support for coal.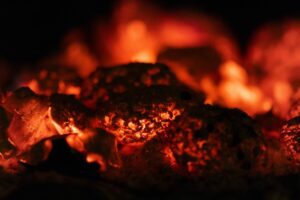 But why exactly Macquarie has not yet enacted a coal policy which would enable them to stand proudly on stage with UK government officials is still a bit of a mystery. The institution touted its leadership on climate change at the UN Climate Action Summit last year with a range of green commitments. They joined the Climate Finance Leadership Initiative (CFLI) established by Michael Bloomberg and made a series of group commitments, including a collective commitment to deploy $20 billion of emerging market climate finance by 2025 — as well as plans to develop a pipeline of 20 gigawatts of new renewable energy projects over the next five years.
They've also already done 'transition risk' analysis posted in their Annual Report which found that the sectors most negatively impacted by 2050 as a result of carbon pricing and related policies include fossil fuel intensive industries such as coal mining, as well oil and gas exploration and production. According to their own modeling there is "potential for increased default rates under both scenarios in the short, medium and long term" in the coal sector.
That's likely why last year it was reported that Macquarie was exploring a thermal coal sell off with JP Morgan for BHP. In fact, the most recent annual report shows that the institution had 0.2 billion AUS dollars (143 million USD) of exposure to coal through its loan portfolio. Exposure that looks increasingly risky with more than seven coal companies filing for bankruptcy in just the US last year alone.
Arguably, Macquarie ought to go further than merely exiting from coal, and announce that it is reducing investment in oil and gas as well. According to IEEFA many of the same institutions that have already exited coal are well on their way to reducing exposure to oil and gas. Which means the world's largest infrastructure investor may be left behind holding a bag of toxic assets no one else wants.
All of which begs the question no one seems to really be able to answer. Why exactly doesn't Macquarie have a coal policy?

| brief bio
Justin Guay is the Director for Global Climate Strategy at the Sunrise Project. He has a decade of experience in nonprofit advocacy and foundation strategy development.
Prior to joining Sunrise he managed grant-making and strategy development for global coal campaigns at the ClimateWorks Foundation and Packard Foundation. At the Packard foundation he oversaw a $40 million grant making portfolio across all climate and energy priorities in India, China, the US, the EU and South East Asia. He also assisted in leading the Foundation's Innovation in Climate Solutions strategy and energy focused Program Related Investments (PRIs).
| All opinions expressed are those of the author. investESG.eu is an independent and neutral platform dedicated to generating debate around ESG investing topics.