The level of understanding for the Blue Economy and the need to protect our oceans is rising. CEO of Breathe, Sarah Ferguson, will be embarking on her longest and farthest swim EVER!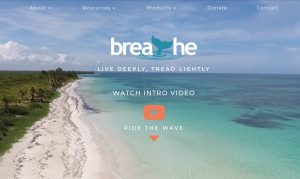 The One Ocean Swim kicked off on Monday 21 February 2022. Sarah will be swimming from Durban to Cape Town in an attempt to create awareness about plastic pollution and the importance of conserving our beautiful coastline and oceans.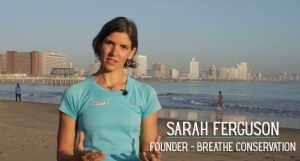 Investments in the Blue Economy:
Research Note by DWS on the plastic waste in the oceans
United Nations Environment Assembly in Nairobi: In addition to alternative packaging and consistent recycling, a treaty like the Paris Climate Agreement is probably also needed.
So far, between 86 million and 150 million tons of plastic waste have accumulated in the oceans – this is the alarming result of a study published just a few days ago by the WWF and the Alfred Wegener Institute, Helmholtz-Zentrum für Polar- und Meeresforschung (AWI) in Bremerhaven. "Without a legally binding global agreement analogous to the United Nations Paris Climate Agreement, it will probably not be possible to solve the problem," says Paul Buchwitz, fund manager of the DWS Concept ESG Blue Economy. Associations such as the World Wide Fund For Nature are therefore calling for governments to give the United Nations the necessary negotiating mandate for this at the UNEA-5.2 environmental assembly, which is meeting in Kenya's capital Nairobi from 28 February to 2 March.
Mixture of disposable products and abrasion from tyres or jumpers
The plastic waste in the oceans is fed by various sources. One important factor is the dramatic increase in disposable items such as plastic bags or plastic drinking straws. In addition, there are nets, ropes or lines from discarded or lost fishing gear. Another large share is accounted for by so- called microplastics.
Without Prochlorococcus marinus, oxygen can become scarce
But why is the flood of plastics so dangerous for the world's oceans and other ecosystems? First of all, fish or birds get caught in nets, ropes or strings and thus wound themselves, lose limbs or strangle themselves. Micro- and nanoplastics end up in the stomachs of almost all marine life through the food chain. Humans are likely to ingest these particles through their food. According to the AWI study, microplastics have been detected in almost all distribution areas of mussels and oysters, which are usually eaten whole. The ingestion of tiny plastic particles has deadly consequences for bacteria such as Prochlorococcus marinus, which is probably not only the most abundant organism on earth in terms of numbers but is also responsible for the production of an estimated 20 per cent of our oxygen and the absorption of 20 per cent of all carbon dioxide.
Cleaning the oceans is neither technically nor financially feasible
The two most important ways to stop the littering of the oceans are material alternatives and recycling. From a technical and financial point of view, cleaning the world's oceans of plastic waste is not yet an alternative. With a view to the two feasible approaches, Buchwitz states that they are very investable for investors.
In the EU, for example, the capacity to collect and recycle waste is currently estimated at 36 per cent of the total volume. However, according to the regulation, at least 50 per cent of all plastic packaging would have to be recycled by 2025, and 65 per cent of all packaging would have to be recycled by then. "This could fill the order books of companies that build plants that capture plastic waste as completely as possible, sort it and process it into granulate that can be further processed by industry," says the fund manager.
The paper industry is already benefiting visibly today
According to the fund manager, the situation is similarly good for alternatives to plastics. In the USA, for example, a number of listed companies are working on biodegradable plastics. Although there are still certain restrictions, such as the fact that the material only decomposes under certain conditions, the progress in this technology is considerable. "In contrast, the processes for producing other packaging alternatives such as paper and cardboard have long been perfected. Here we can already clearly see that the trend towards other packaging materials is accelerating the growth of companies," says Buchwitz. The same applies to metal containers made of aluminium, for example, whose carbon footprint is competitive with existing alternatives.
Unfortunately, according to the AWI study, the plastics industry has invested about 180 billion dollars in new factories since 2010, which could lead to a 40 percent increase in production in the coming decades. Therefore, plastic alternatives and recycling as much as possible may indeed need to be supported by an additional policy framework in the fight against ocean litter. "The meeting in Nairobi would be the opportunity to give the starting signal for this," Buchwitz appeals.
More information on DWS
investESG.eu supporting Ocean initiatives: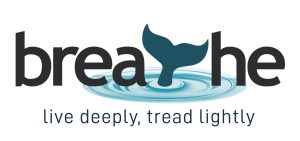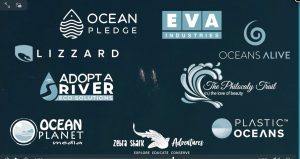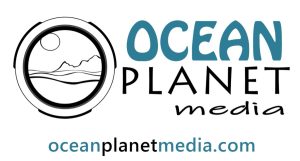 | All opinions expressed are those of the author. investESG.eu is an independent and neutral platform dedicated to generating debate around ESG investing topics.